Training
Trams Is Launching A New Learning Center
Trams and ClientBase training is evolving! We are taking your learning experience to new levels with the introduction of our new learning center: Trams and ClientBase Learning Center.
https://gtu.getthere.com/trams/
Starting April 30, 2018 you can access this brand-new interface where you will find training videos, documentation, our new calendar feature, plus so much more for ClientBase Windows, ClientBase Online, Trams Back Office, and ClientBase Marketing.
Here are just a few highlights of what you can expect:
Quick and easy navigation options to locate live training registration, Videos, Documentation, And More...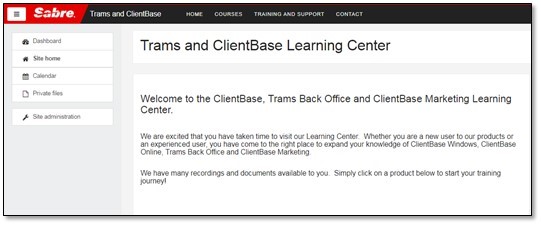 View, filter, and register for upcoming classes with our Calendar feature.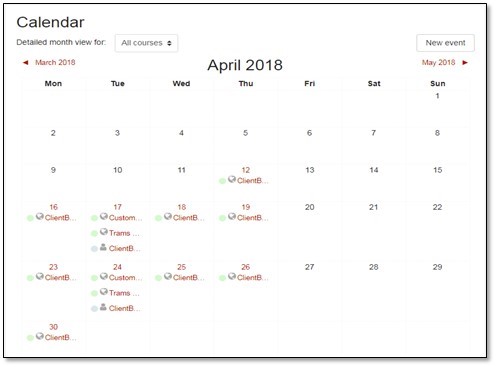 Your new learning experience is just a click away. Click the link below to login. If you have questions, please contact Trams.Training@sabre.com.